CRAZY LIKE A FOX, HOW AN ADVENTURE WAS BORN! ( DAY 1 - 2:15 A.M. )
This blog entry will be written on my cell phone as events happen since I probably won't have access to a computer on my journey and I don't want any details left out. I just made it home home from a hell of a night at the bar, man I must have had like a bathtub of beer and at least a gallon of Tequila. Anyhow I found that the dumb-dumb box had a marathon of some sort of survival show going on. These things really anger the Y part of my chromosomal makeup because it's all pretend. Usually some pansy with specially designed gear and a camera crew spends one day inside some natural preserve and that's enough to impress every nancy-boy that has never tapped into their animal nature. But they are not fooling me. I know I would do just as good, if not better if I found myself in a survival situation, so I have decided to prove it.
I don't have access to a helicopter or safety gear or fancy film equipment and I live in a fairly large metropolitan area so taking nature head on might be out of the question. This is why I have decided on the next best thing. I am arming myself with my phone to record my quest and a wooden spoon ( The blood level in my alcohol system might be a little high and I don't think it's responsible to carry a knife). With my gear ready and after hydrating myself with tall glass of Patron, I will now attempt to make it back home after being dropped off at random location in the furthest reaches of the concrete jungle known as Miami.
HOW TO GET READY FOR AWESOME! ( DAY 1 - 2:30 A.M. )
In order to create realism I decided to blindfold myself, duct tape my gear to my butt cheeks and strip down to my boxers then be dropped off at random. I thought that my journey had met it's end before it began when I couldn't convince any of the taxicabs I called for to take me. Finally they sent a more manly, special taxicab. It had blue and red shining lights so that deaf people would know it had arrived.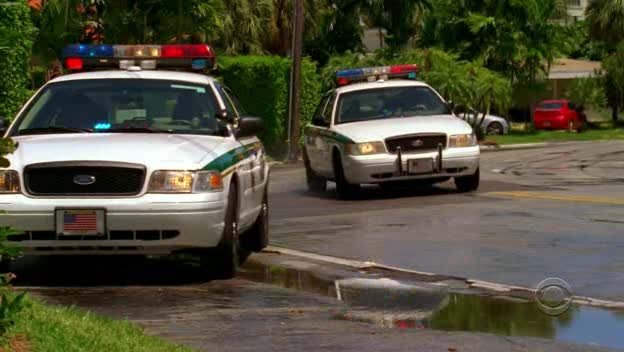 I shook hands with the brave driver and asked him his name. "Opheezer Vasquez" he said. "Opheezer, that sounds Swedish" I said trying to make small talk. I congratulated him on his testicular fortitude. He helped me to the back seat and I told him about the quest I was embarking on. He was both extremely pleasant and encouraging, reassuring me that "everything was going to be alright". I knew he doubted what he said as I looked at the reflection of his eyes in the rear view mirror right trough the privacy fence. I tried to ease his concern, but as I began to speak I released the fish tacos I had at the bar trough the fence and into his box of donuts. I guess the nerves where finally getting to me, and I thought he was going to be pretty upset but instead he showed me how much he believed in me by actually putting a black duffel bag over my head as I had planned from the beginning.
We didn't speak much after that because we both knew that I had to focus on the tasks at hand. I began to concentrate in order to mentally prepare myself. I cleared my mind of all background noise using ancient Buddhist techniques and I guess I must have done it pretty good because I don't remember a lot after that. When I finally left my deep meditative state I realized we had stopped moving, the blindfold was off and I was being dragged by my friend Opheezer. My body wasn't responding because of the high level of mental peace I had reached, so he carried me away from the taxicab, off the side of the road just like I had planned all along, Opheezer wanted to help as much as he could and in order to create the realism of a survival situation, he knew that we had to step it up a notch. If you survive a plane crash, you will probably have some injuries, so Opheezer began to punch and kick me with all his strength to simulate plane crash injuries. Once the damage was believable he pushed me down a ditch. As I floated face down on the muddy water of some unknown canal I realized two things. My journey had just started, and it was all possible thanks to a courageous man named Opheezer Vasquesz, my new friend for life!
ALL JOURNEY'S BEGIN WITH THE FIRST STEP! ( DAY 1 5:45 A.M. )
After a little more meditation I finally decided that in order to finish my quest I had to actually get started. I slowly pulled myself out of the water and sat at it's edge. I proceeded to pull the duct tape pouch securely attached to my posterior and log all the events that led me to the first step of my travels on my phone. I also armed myself with my spoon ready for any wildlife that may think I would make an easy meal on my weakened state. I knew that I should try to reach the high ground in order to survey my location, but that's when I found my simulated plane crash injuries where quite real and I couldn't reach the top of the ditch. I used the duct tape to fashion a sling for my left arm and placed my phone on that hand while holding my wooden spoon weapon on my right and decided to follow the canal since civilization tends to spring around water sources. By the time I began walking I noticed that it was almost sunrise. I was on my way.
IN GETTING LOST, ONE FINDS HIMSELF! ( DAY 1 7:00 A.M. )
Just as the light of dawn slowly breaks trough the dusk, my senses where slowly breaking trough the darkness of my deep meditation. I noticed that I wasn't really in a canal but rather in a small lake so I had been going in circles around it for quite some time. Also, I realized I was freaking starving. My body was doing it's best to heal from the simulated plane crash, but it needed to be fueled. I had to acquire sustenance quickly. I found walking uphill a little easier now so I was pleased when I reached the top. Imagine my surprise when not far from my point of emergence I spotted a tribe of pigmy people surrounding some sort of sacred hut.
THE NOW EXTINCT PIGMY PEOPLE TRIBE
I ran towards them holding my spoon at the ready in case they where hostile and stopped just a few feet short of where they where gathered. They observed me with curiosity as I did them. I was amazed by their short stature and the weird patterns in their garments as well as the hunting bags attached to their backs. That's when I noticed that a few of them where carrying in their hands small square boxes that smelled of food. I moved a few steps closer and they took a defensive formation by moving closer to each other. I pointed at the boxes of food and grunted hoping they would understand. I must have not gotten the message trough because the ones with food began moving towards the back of the pack. I decided that my survival was a higher priority than any political relations I could establish with this tribe so I attacked. If their fighting skills are any indication of their desire to survive then it is no wonder the pigmy people are almost extinct. I was able to incapacitate all 12 of their fiercest warriors with my wooden spoon. I quickly pulled the loot from the boxes and filled one of their hunting back packs with it, running away to a safe place to enjoy the loot. I imagine this encounter will become part of their oral tradition. A tale of an invincible creature in the jungle that demands a food sacrifice to appease it's anger.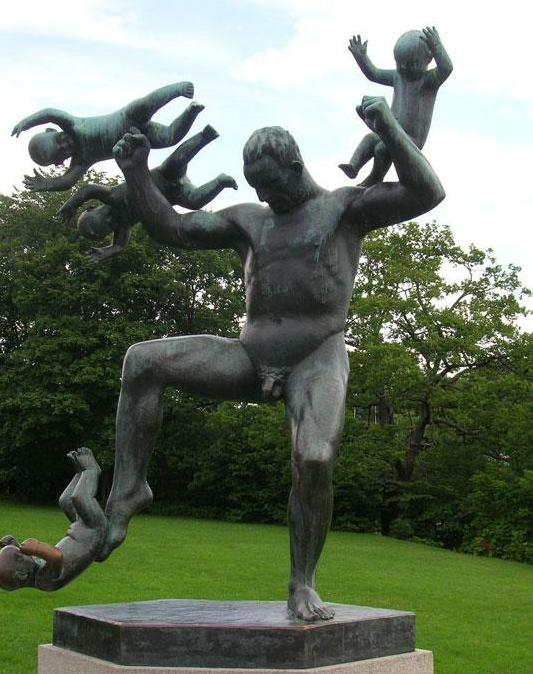 A STATUE ERECTED AT THE PIGMY VILLAGE TO WARN OTHER TRIBESMEN
This incredible first contact taught me something about myself and about this previously undiscovered tribe. I don't know my own strength and pigmy people are a terrible warriors. Now I will eat and rest a bit in order to continue my journey.
IF YOU ARE READING THIS ( DAY 1 - 8:30 )
I just woke up in some bushes by the elementary school close to my house. I'm only wearing boxers and I have a book bag full of Lunchables I don't remember ever owning or buying. There's police cars everywhere and I don't remember anything since I got to the bar yesterday for happy hour. I found blogger open on my phone and it's about to die so if you are reading this bring me some clothes because I need to be at work in half an hour. My exact location is.....